Corporate Social Responsibility
The Sumitomo Riko Group positions the creation of social value through enhancement of corporate value and public value as the fundamental premise of 2022V.
Specifically, our mission is twofold.
Inspired by the Sumitomo Spirit, through technological innovation, strive to resolve the issues facing society, as embodied in the SDGs and other initiatives.
By enhancing corporate value (financial objectives) and public value (non-financial objectives) simultaneously, create social value and achieve sustainable growth together with society.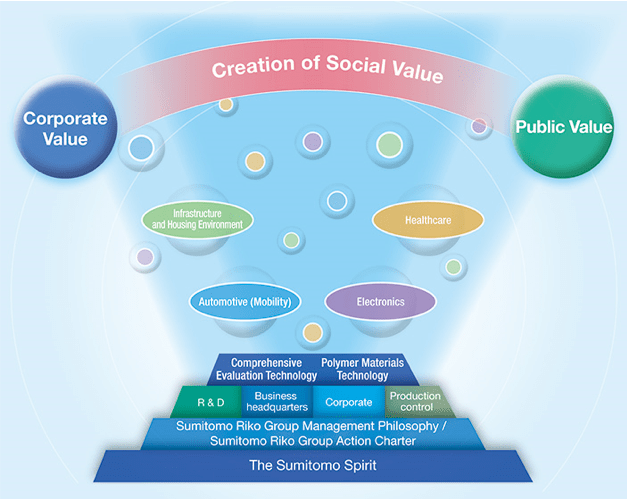 SumiRiko AVS Germany is supporting first aid training for children
Together with Jona and Joni to "First aider of tomorrow"
We are in!
"Helping is great" is the motto of the Johanniter, an organization, that have been passing on first aid for children in daycare, kindergarten, schools or youth clubs successfully since years.
They are supported by the hand puppets Jona and Joni. In order to deepen the gathered knowledge, the Johanniters developed an easy-to-understand coloring and work book that is a significant part of the teaching package for children with the age of eight to eleven. We think: This is a good thing!
This is why we support this project
The book with numerous pictures that can be colored, shows girls and boys the necessary skills they need in order to provide first aid and identify everyday sources of danger in the house, free time and during traffic on time. On 36 pages, Jona and Joni talk about their experiences in the world of help. By means of case studies appropriate for children, they give tips and recommendations for first aid and prevention. In parallel, teachers and parents can discuss the pictures and practice. With the support of regional organizations, schools and kindergartens in the Main-Kinzig region, can order the coloring and work books at the Johanniter free of charge. An engagement that we are willing to join.
You want to learn more about the project? You can find further information on www.kl-verlag.de.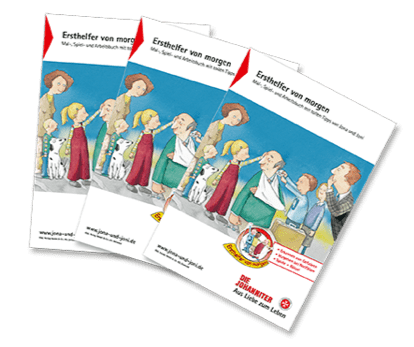 Picture credits: K&L Verlag