High-tech materials are our world
Drawing on the experience and knowledge we have gained over the course of more than 100 years, we continuously come up with new elastomer formulations to meet the complex needs of our customers. Even if the performance of synthetic polymers has grown in recent years, natural rubber often remains the material of choice to meet the very highest requirements regarding vibration damping and durability.
The systematic further development of existing materials plays a key role in our research work. Better compositions facilitate the miniaturisation of components and create direct weight reductions, improvements that can be seen in the replacement of metal with high-strength plastics. 
With our broad, in-depth know-how, we can select the appropriate material according to functional requirements and the area of use. Modifications are possible for adaptability, e.g. to ensure the necessary durability and functionality under extreme environmental conditions. The way in which the polymeric material is attached to metals or plastics during the production process plays an equally important role. After all, this is an essential factor if a component is to be robust and function reliably.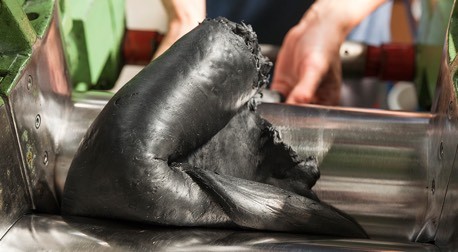 The extent to which vibration and noise is reduced has a significant effect on vehicle comfort, no matter the type and size of the vehicle. With its innovative system solutions, SumiRiko AVS Germany makes a key contribution towards a vehicle's subjective driving characteristics.
However, new vehicle concepts require new solutions too. The Sumitomo Riko Group's highly specialised global development teams rise to these challenges, further improving our mobility in the process. Technologies that will enhance a car's appeal to customers, more and more innovations that they can feel are being developed:
Dual-Component Bushings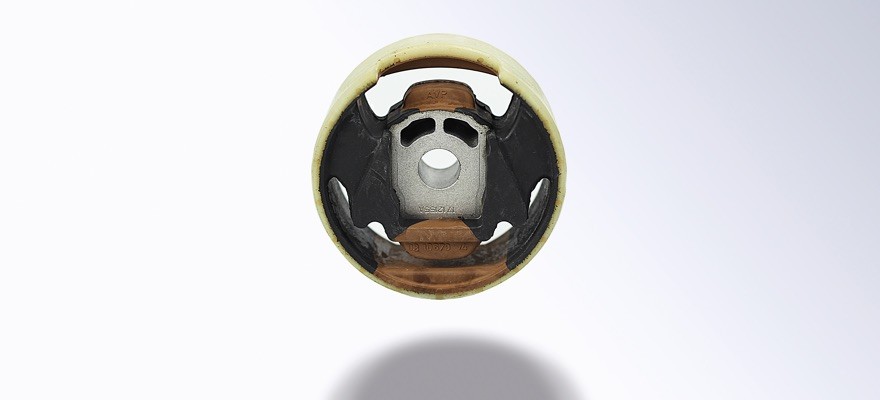 Our long experience in the binding of elastomers with plastics or metal enables us to develop innovative, customised products with extended service lives. Through the application of various material hardnesses in the injection-moulding process, such properties as the rigidity within a product can be regulated and the product can be systematically designed to meet insulation requirements.
Adaptive Engine Mounts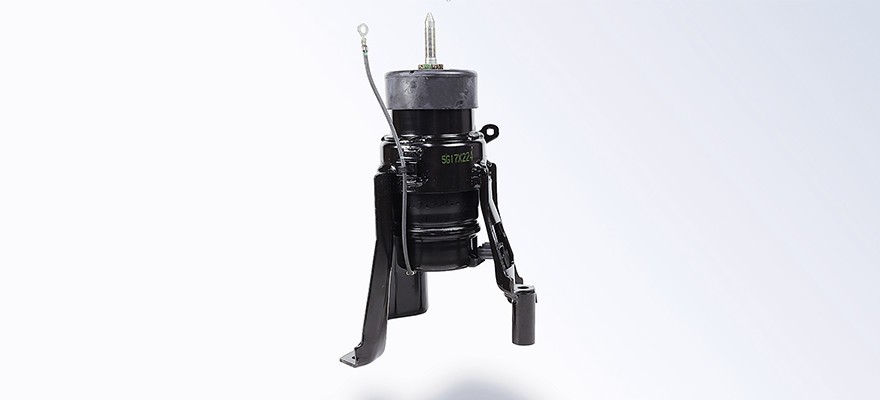 Engine mounts that actively adapt themselves to the widest range of driving situations enhance riding comfort and support the driving dynamics of innovative vehicle concepts. Modular architecture facilitates the use of our adaptive engine bearings for all sorts of applications. We develop and supply the optimal solution for our customers each time and deliver significantly improved NVH performance in all chassis and drive concepts.